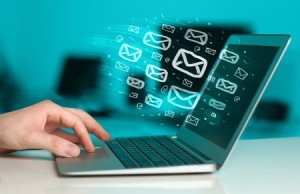 Are you experiencing lackluster results from your email marketing campaigns? Here are several reasons why many e-mail marketing efforts fall short — and what you can do to get more people to open and read your e-mails:
Your headlines are boring. Some headlines entice you to open an e-mail right away while others get sent to the trash without a second glance. Provide a compelling reason for your e-mail recipients to read your e-mail.
Your first sentence is weak. A weak introduction to your e-mail can lead to fewer conversions and more opt-out requests. Generic greetings that refer to subscribers as "Subscriber" or "Friend" aren't as persuasive as implementing an email program that includes the recipient's name. Above all, the first sentence needs to provide a reason to keep reading.
It's All Text. If you have a great headline and introduction, you might still lose out on getting readers to take the next step, such as visiting your website or completing a requested action. The trick is to keep their attention by giving them something more to look at than just text. A professional image of your latest product or even the image from your newest blog post is more visually compelling than an email bogged down with too much text that nobody has the time or desire to read.
It has no call to action. Even with an image, a good headline and clear copy, you could lose out on conversions if you forget to include a strong call-to-action at the end of the email. It should be extremely clear and easy to follow (such as a big button that says "Click Here to Learn More!") so they don't have to go searching for the point of the email. You're not emailing them just to send some information their way – you want them to do something with that information, whether it's visiting your website, online shop, or blog, or even going to your social media pages and following you there. Regardless of what you want your readers to do, make sure the call-to-action is in plain sight so they don't miss it and delete your email without any follow-up action.
You're not building your e-mail subscriber list. Make sure your social followers are aware of your e-newsletter's existence and benefits (they won't sign up unless you answer the "what's in it for me?" question). Put your "Subscribe to Our Newsletter!" box in an easy-to-find location on your website or invest in a program that will create pop-ups that encourage people to sign up for the newsletter, especially if they're about to exit out of your website.